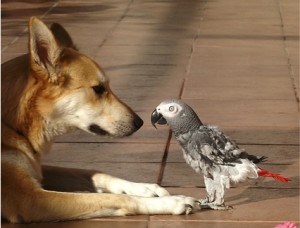 Two years after the tragic Sandy Hook Shooting, a young victim's dream of an animal sanctuary is finally coming true with the help of her parents and the state.
Six-year-old Catherine Violet Hubbard was one of the twenty kindergartners killed in December 2012 at Sandy Hook. Before her death, Catherine had a love for animals that was deep in her soul. She even had an imaginary shelter and her own business card, according to ABC News.
Governer Dannel P. Malloy has signed legislation instructing the transfer of 34 acres of a former psychiatric facility to the Catherine Violet Hubbard Foundation, Inc., created by the Hubbards. The facility will become an animal sanctuary, hopefully up and running by 2016.
The sanctuary will be a place of healing for both humans and all animals. There will be programs for dogs, cats, work animals, and farm animals, along with injured, native animals.
Opening an animal sanctuary can be a lengthy, legal process. Matt and Jenny Hubbard created the business plan, but they still have mountains to move before opening in 2016.
The foundation has two major steps already completed; they are a recognized 501(c)(3) organization, and they have begun the zoning process.
The 34 acres of land for the sanctuary must be properly zoned. Zoning laws will regulate issues like how many and what species of animals can be on the property. In addition, buildings must be created and approved for the best optimization for each animal.  Like most states, New Jersey requires kennel licenses. The license requires certain rules and regulations to be followed for different types of animals.  A dog will have to be treated differently than a wild, injured bird.
Even with rules and regulations, you must be open when dealing with animals, and you must plan for the unexpected, including legal issues, You definitely want to have insurance. Staff must be covered by worker's compensation insurance in case of workplace accidents.
In addition, you should have written agreements and release forms should for volunteers and potential adopters, with provisions covering how the organization will handle expenses, acknowledgments of the unpredictable nature of working with animals, and other issues.
Non-profit and animal law attorneys are great help to organizations like the Hubbards. An animal law lawyer will help ensure that all of the rules are being followed and the operations are running smoothly. Most importantly, an animal law lawyer can help determine whether the animals are treated and cared for properly.
The Catherine Violet Hubbard Foundation has already raised over 800,000 dollars for the animal sanctuary. There is no doubt that it will be successful. Community members, including veterinarians and architects, have already offered their services.
If you are working for a non-profit animal organization, contact an experienced lawyer today. Having a lawyer with experience in non-profit and animal law can help guide you through the different types of legal processes, regulations, and guidelines.
For more information about the Catherine Violet Hubbard Foundation, Inc, you can visit their website or Facebook page.
Photo Credit: ferran pestaña via Compfight cc