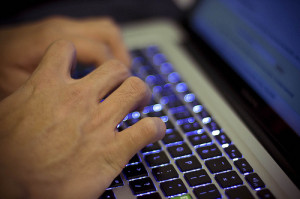 As a small business and nonprofit lawyer, I have offered many clients legal assistance to help start their nonprofit organizations and small businesses.
The key components to starting a nonprofit is having a strong passion for the topic and following the processes correctly. If you are committed to starting an organization, there are many hoops to jump through.
According to the National Council of Nonprofits, here are five simplified steps to starting a non-profit.
1. Do your research
Before you begin this journey, be sure that there is a need for the organization. Research what organizations are already founded, and if your idea would be better as a for profit company or a nonprofit. In addition, find out who your potential clients would be, and if there is a large enough audience for your passion. Over a million non-profits are currently in the nation; what makes your idea unique and different.
2. Write a business plan
A nonprofit will need a business plan like every other corporation. This will help you assess whether  your nonprofit should seek grants, funding, or government acknowledgement. In addition, it will help you maintain a budget and expand your nonprofit with a strong vision. Be sure to answer all of these questions:
What is your non-profits mission? Who will provide you with quality work? Where will you get your funding? How will you sustain your organization?
3. Incorporate your organization
To start your nonprofit, you will need to file paperwork to the state and federal government. Before you file your paperwork, you should register the proposed name, file the incorporation articles, and take additional steps based on the state's regulations.
Once those tasks are complete and you've received a copy of your article of incorporation, you can apply to become a (501)(c)(3) organization with the federal government.
4. Appoint directors and create internal policies
After you receive the article of incorporation, you can begin following the business plan and start setting up the internal structure. Appoint directors (or a board of directors) and conduct your first official meeting.
You will also need to adopt bylaws and policies. Once the policies are in place, start hiring staff and recruit volunteers (if you haven't already).
5. Start fundraising and have fun!
Even though you may receive grants and funding from the government and other sources, you need to get the community involved, too. Start fundraising in your community and show how your non-profit can benefit the area.
Through it all, remember you started this nonprofit for a reason. Have fun managing an organization that you are passionate about.
To know concrete details on how to start or manage a non-profit organization, contact a nonprofit lawyer today. Depending on different state regulations, some of these steps may shift. A nonprofit attorney will know what is best for you.
Photo Credit: racheocity via Compfight cc