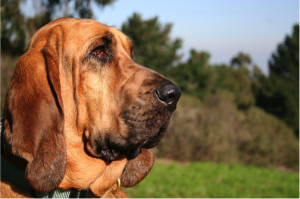 Alexandria, Virginia is a historical city with modern and contemporary amenities. Whether you and your family are looking for fine arts, local boutiques, or a range of parks and recreation events, Alexandria has it all. Every resident can find their niche in this award-winning town.
But if something went wrong in this town, and you couldn't speak up, how would you feel? As an animal law attorney, it is my job to speak for the dogs that have bitten another animal or person, and cannot provide their own side of the story.
Many dog bite stories are similar, because dog bites happen under certain circumstances. Your dog may have been in pain, felt threatened, or lacked the socialization needed to feel safe. If your dog has bitten or attacked another being, it is commonly for a very good reason that may not warrant legal liability.
At the Law Office of Heidi Meinzer, PLLC, I understand how hard this can be on your family and your dog. You may have to take your dog to additional training classes, muzzle your dog, or build a new fence around your Alexandria home, all at your own expenses. This can be hard for your family and children too—they may not understand why their dog is in trouble, especially if they believe that their furry friend was protecting them.
As a Certified Professional Dog Trainer and animal lawyer, I can provide insight that is best for your dog, you, and your family. Working as an animal law attorney in Alexandria, I can defend your dog and give you and your dog a fighting chance in court.
If your dog has bitten another animal or person, contact an experienced animal law lawyer today. At the Law Office of Heidi Meinzer, PLLC, we want to advocate for your dog, and give him the words that he or she cannot say.
Contact the experienced animal law attorney in Alexandria, Virginia at (703) 935-5229 or fill out the contact form on the top right corner of the page for a free consultation.
Photo Credit: SuperFantastic via Compfight cc