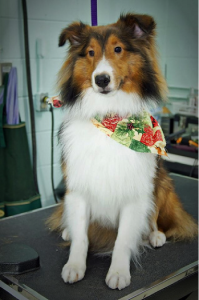 In Fairfax, Virginia (like the rest of the country), residents treat their furry companions like family. Dogs and cats partake is Kodak moments throughout their life, and families always want the best for them.
That is why Fairfax residents rely on you—pet care business owners—to tend to their animal companions without their supervision. Whether you own a grooming shop, animal boutique store, dog day care, or pet sitting business, it is important to contact an animal lawyer to ensure your company is operating in compliance with local and state laws.
In addition, pet care business owners should always be prepared for the unexpected. Working with animals (even if they are family pets) can be unpredictable, and it is important that pet care business owners have proper procedures for such events.
The Fairfax pet business industry has high standards, and you are expected to be prepared for anything that happens under the watch of your client's loving pets. If something happens under your supervision, it is best to have an animal law attorney who you can contact immediately for legal advice.
The Law Office of Heidi Meinzer, PLLC, has experience with working with pet care businesses around Fairfax and surrounding areas. Working with an animal law lawyer, you can gain back time and energy that you can exert into your business, and leave the lengthy legal process up to her.
As an animal law lawyer, I can answer all of your legal questions and smoothly guide you through the legal process. With my background with Virginia legislation and your Fairfax pet car business aspirations, we can draft solid contracts and create best practices based on your personalized business.
Contact the Law Office of Heidi Meinzer, PLLC if you own or operate a pet care business in Fairfax, Virginia today to get all of your animal law and legal questions answered.
Photo Credit: Patti's Pet Perfection via Compfight cc