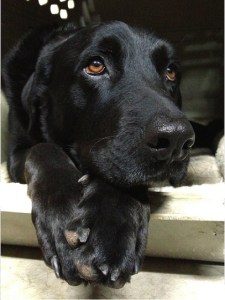 Dogs often get a bad rap in dog bite cases. A person who is bitten may even take you and your loving companion to court. And some people may think your dog deserves to be punished, if not detained or euthanized.
At the Law Office of Heidi Meinzer, PLLC, I understand that this must be a terrifying time for you and your family. Even though your dog may have bitten or attacked another dog, cat, or person, there may full well be a justified reason for the bite.
If your dog is summoned to court for either dangerous dog proceedings or a civil case, you need to answer the judge's and jury's question "why did this dog bite?" Dogs bite for a number of reasons. Dogs typically bite when they feel threatened, distressed, or are in pain. This may be due to one or a combination of factors such as fear or lack of socialization.
Your dog and your family deserve a rightful chance to protect your dog and his or her freedom. Virginia's dangerous dog statute defines a "dangerous dog" as a canine or canine crossbread that has bitten, attacked, inflicted injury, or killed another companion animal or person. The Virginia General Assembly was wise enough to focus on the "deed not the breed" by mandating that a dog cannot be deemed dangerous solely based on breed. The statute includes various circumstances in which the dog will not be found dangerous, including if your dog was on your property at the time of the bite, or or if a veterinarian determines that a bite to a companion animal does not constitute serious physical injury. Other defenses include situations in which a person trespasses or commits a crime on your property, or provoked, tormented, or abused your dog.
If your dog is in trouble with the law, contact an experienced animal law lawyer today to defend your loving companion. As an animal law attorney, I have handled many dangerous dog cases. Using my knowledge as a Certified Professional Dog Trainer and legal professional, I can answer all of your questions and guide you through this complex legal process.
Don't try to fight this alone. Contact the experienced animal law attorney in Alexandria, Virginia today for help with your dangerous dog charges.
Photo Credit: OakleyOriginals via Compfight cc